Montenegro is a Balkan country with rugged mountains, mediaeval villages and a narrow strip of beaches along its Adriatic coastline. The Bay of Kotor, resembling a fjord, is dotted with coastal churches and fortified towns such as Kotor and Herceg Novi. Montenegro combines the glamour of the Italian Lakes, the style of the Croatian coast & the remote beauty of the Pyrenees. Stunning views with mountain ranges all around Montenegro could be a cyclist's dream. We have chosen cycle friendly hotels so you, your cycle and bike box can feel safe and secure.
Polar Star
Welcome to Zabljak, the most beautiful mountain place situated in the foothills of Durmitor, the most beautiful Montenegrin mountain.
Polar Star, recently renovated (july 2015) is placed in Borje settlement, 4 km away from Zabljak, on the way to the world famous Tara bridge. The hotel is designed in a traditional mountain style that gives the pleasure of the home atmosphere. It is surrounded by untouched nature, meadows and mountain reefs.
Very comfortable rooms and apartments, konoba (restaurant), bar, mini Wellness & Spa centre, seminar room, children playground… gives you enough reasons for choosing the Polar Star.
We can also boast of the pride for the best continental hotel in Montenegro in 2010, according to the Tourist Organization of Montenegro.
– Winner of Montenegro Wild Beauty Award 2010
– 2011 Gold Medal – 44th International Tourism Fair, Novi Sad.
– Gold Award for Hotel Service Quality at Novi Sad Tourism Fair 2012
7Hills
The first eco Bed&Bike in Montenegro located in the heart of Podgorica within 5 minutes cycling from the main streets, cultural and historical sites, restaurants, bars, nightlife, parks, shopping, national theatre, the City Stadium, 1 km from Gorica forest park, 1 km from Moraca sports centre. It hosts five rooms for 15 guests, both tourists, and business travellers. It is a bike-friendly hotel, a new way of staying and travelling through Montenegro by bike.
SERVICES:
Upon arrival guests will receive a dedicated APP, maps Podgorica and hinterland, brochures, without extra cost.
Check-in is from 14.00 (any special request can comply with the hotel in advance) Check out by 12.00.
ACCOMMODATION:
Made with attention to detail, all rooms welcome you with the simplicity of their eco furniture and the convenience of services offered. Each room is a separate and intimate environment where you can spend your cycling holiday in a comfortable and relaxed way.
Boat and Bike Cabin Charter
Looking for something a little different for your cycling holiday? Then this may be the one for you, biking and sailing so you can see more of Montenegro.
Boat and Bike cabin charter gulet holiday is a unique way to explore. Cycle during the day, visiting the charming mountains of Montenegro, then relax swimming, dine and sleep on board your "floating hotel" at night. Enjoy the variety of this multi-activity cruise and experience the beautiful Montenegro coast, historic towns and secluded beaches
8 days from Kotor, Herceg Novi, Budva, Bar, Bigova, Tivat, Perast and back to Kotor
For one week you are together with a group of people from all around the world. This is a wonderful way to meet new friends from different countries and cultures, whilst having a unique small group experience.
Boat and Bike holidays are a unique way to explore. Cycle during the day, visiting the charming mountains of Montenegro, then relax swimming, dine and sleep on board your "floating hotel" at night. Enjoy the variety of this multi-activity cruise and experience the beautiful Montenegro coast, historic towns and secluded beaches. The cycling tours require no special basic conditions from the participants. The altitudes range between 100 and 300 metres. The daily tours of 16-37 km ( 2/ 3 hours/ day ) lead through hilly, mountainous, plain terrain and can be cycled without any time pressure. The type of terrain can be paved road or earthen road. Instead of an E-bike tour, half or even a full day can be spent on the ship .
Itinerary
Day 1 KOTOR
Day 2 KOTOR – HERCEG NOVI
Day 3 HERCEG NOVI – BUDVA
Day 4 BUDVA – BAR
Day 5 BAR – BIGOVA
Day 6 BIGOVA – TIVAT
Day 7 TIVAT – PERAST
Day 8 PERAST – KOTOR
Eco Hotel Carruba
Hotel features a sauna and a restaurant that overlooks the sea. All rooms overlook the Tivat Bay. The on-site restaurant and bar serves Mediterranean specialties and offers a wide selection of wines.
Nestled in a 19th century building, the hotel was refurbished and fitted with advanced 'green' technologies, modern water treatment system and geothermal heating. Marble, wood and granite were used in refurbishing. The centre of Tivat Town can be reached in 15 minutes on foot.
Located in an old picturesque village of Donja Lastva, Eco Hotel Carrubba is set right next to the sea.
The picturesque Porto Montenegro can be reached in 15 minutes on foot. Tivat Airport is 5 km away. Tivat's centre can be reached in 1.5 km and offers vivid nightlife and a shopping street.
We are situated in the best rated area in Tivat, find out more.
Aruba Hotel Crna Gora
Aruba Hotel in Montenegro – the perfect place for vacation on the Adriatic. Surrounded by green pine trees,with the smell of salt that brings mild winds from the nearby beaches-the most popular on the Adriatic Sea, on a fertile plain at the foot of the massive mountains, hotel Aruba Budva is waiting for you. Aruba Hotel Budva Montenegro is your station from which you go further, in hundreds of directions, to explore thousands of small wonders, and all this,with our benevolence.
Just like Aruba in the Caribbean Sea, our Aruba Hotel Budva is sunny more than 270 days a year, with cacti, agave, palm trees and not far from exceptional sparkling sandy beaches.
Hotel Marija – Kotor
Braca Radanovic ltd holds two hotels: "Marija" in The old Town of Kotor and "Marija 2 " in Dobrota-Kotor (Montenegro).
Hotel "Marija" is located within the walls of the Old Town Kotor , a town that is a Unesco World Heritage site.Situated in a beautiful baroque building, in which an austrian Emperor Franjo Josif once stayed, hotel Marija operates since 1995 and through all these years can be characterised best by satisfied customers, domestic and foreign, who keep coming back, as well as many prestigious awards which have marked its business: SACEN-golden charter, The best hotel in SRJ in year 1996, Novi Sad Fair – silver medal in the year 2003 and 2004. Discover.
Babilon Apartments & Restaurant
Perfectly located along the seaside, in a peaceful location surrounded by the dramatic Montenegrin mountains, Apartments and Restaurant Babilon is distanced only 3 km from the centre of Kotor and the UNESCO-protected Old Town. Babilon features a spacious terrace and a private beach area.
There are many things to see and explore through Kotor and surrounding areas, such as the Maritime museum of Montenegro located in Kotor´s old town, the famous ancient town walls, and many churches and cathedrals dating back from the 12th century. The ancient city of Kotor is one of the best preserved in the region, hiding behind 4km of formidable city walls that are illuminated by night to create the striking outline of a lion's head.
The original Babylon building dates back to the mid of the 17th century, and is characterised by its authentic architecture. The apartments and rooms that are set in the Old-building feature authentic old-stone walls bringing back the charm of the mid centuries. These apartments are designed in the mid-century modern spirit with some features of the traditional style. The New-building apartments feature a modern, urban style with spacious design. Discover more.
Cycling and Travel Resources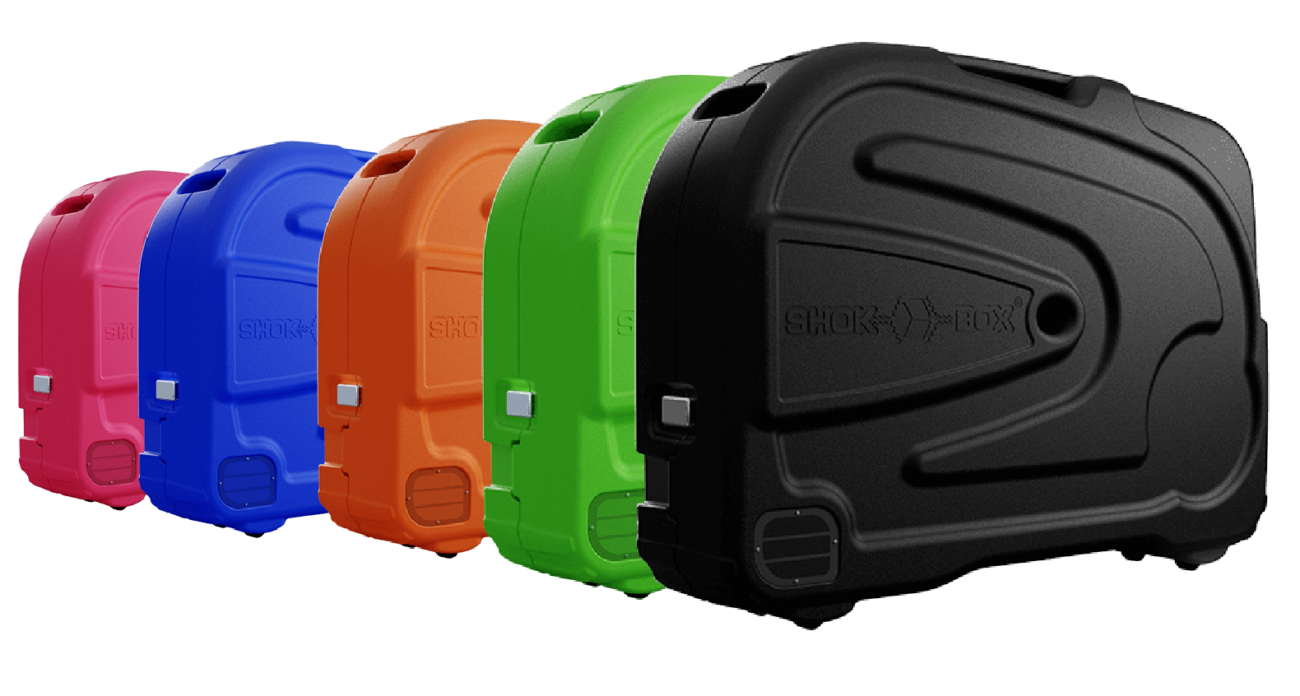 If you are planning on travelling overseas with your bike we recommend that you have world-wide bicycle insurance.