Shokbox® Premium is safe and strong and without doubt the safest solution for transporting your bike. With TSA latches and the option of GPS tracking, our unique bike box design incorporates Shokbox's® revolutionary impact damping system and smart impact zones, we use seminal technology and suspend the frame and wheels in an amniotic type cavity to create ultimate protection for your bike.
The New 2022 Shokbox Classic bike box, is hand built in the UK, Shokbox® Classic is safe, strong and highly manoeuvrable. Our smart design gives strength and added protection to your bike. Now available in eight colour options with moulded signature graphic
Shokbox Classic Edition - £499
The Shokbox, Classic Edition is our entry level  bike box and shares its innovative design features with the Shokbox family, including TSA latches, multi-directional castor wheels and integrated carry handles, Shokbox® Classic brings together quality, durability and affordability. The Classic edition  bike box is now available in eight new colour options.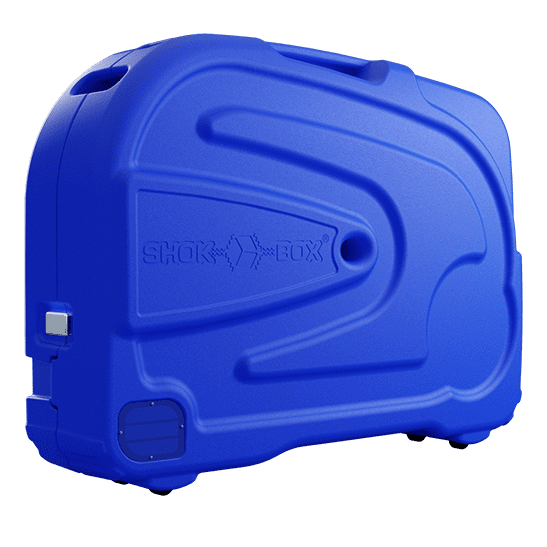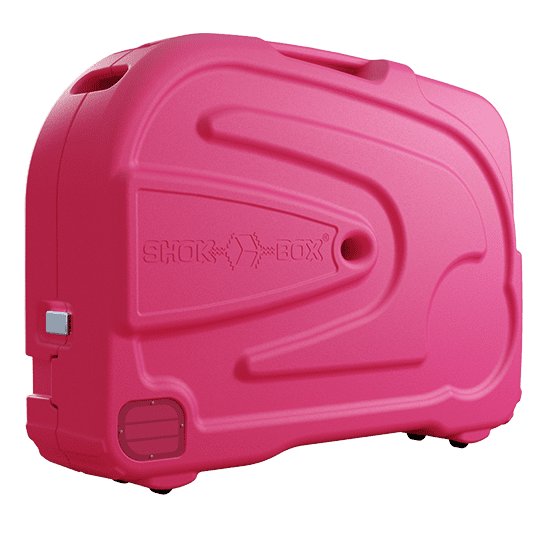 Shokbox Bike Boxes and Cases
Shokbox® bike boxes are the ultimate protection system for travelling with a bicycle, manufactured and hand built in the UK. Shokbox® bags and bike cases are safe and secure, quick and easy to pack. TSA approved and comply with international airline regulations, Shokbox® comes with Lifetime Warranty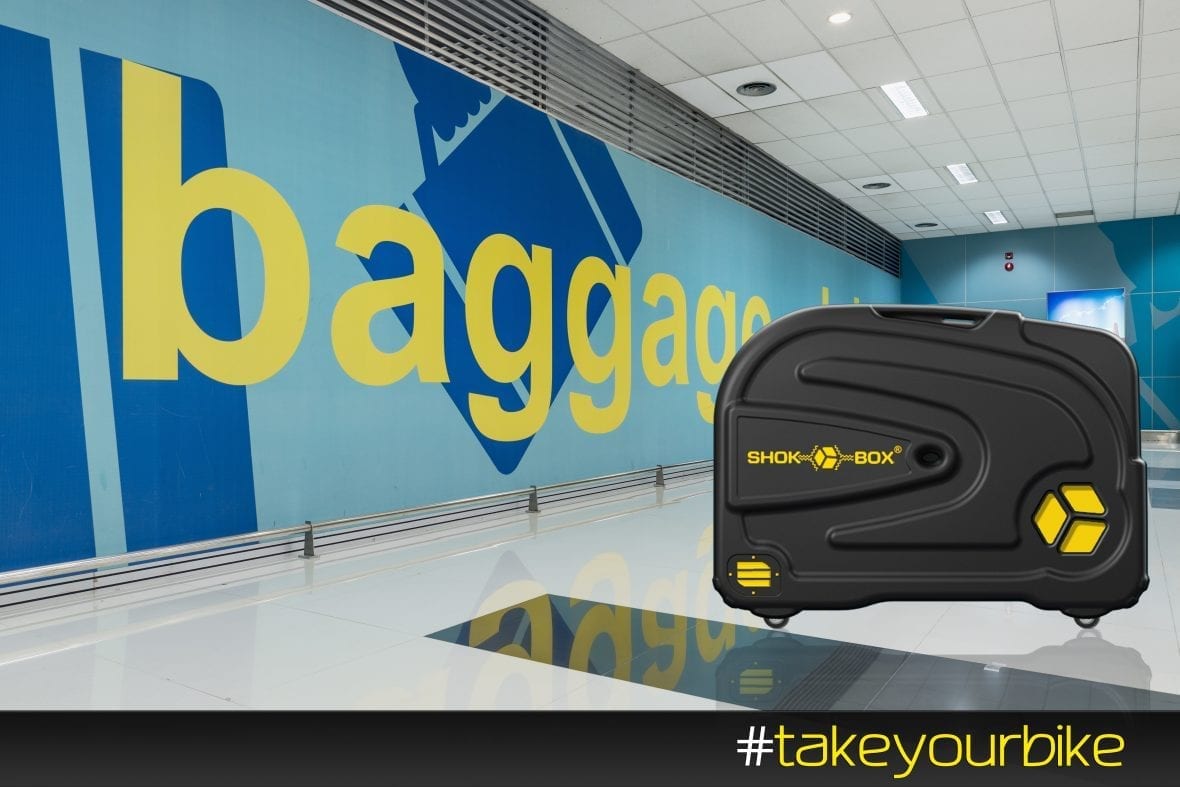 "My innovation may not change the world, but it will certainly change our world" Many laughed at Dyson when he set out to disrupt the vacuum cleaner market. Equally many thought Steve Jobs a lunatic by bringing together a camera, telephone, portable music platform and email. Now, Brit innovator and Entrepreneur Martin Greene gets set
Read More »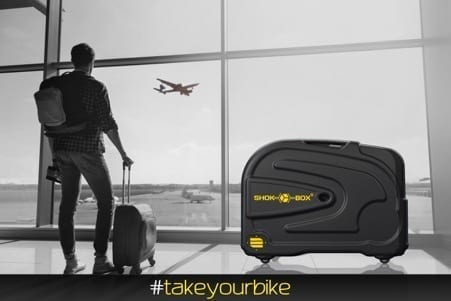 Our Story As lifelong cyclists, we have developed a passion for travelling overseas with our bikes. Most bike cases on the market didn't give the confidence that our precious cargo would be safe and secure once in the hands of the airline baggage handlers. We found that most offerings were just adequate with little or
Read More »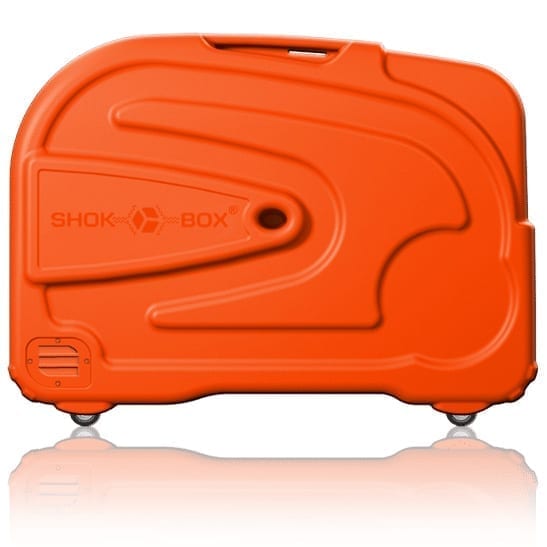 " The new bench mark for bike case design " Shokbox is the ultimate cycle protection system. A bike box if you will. Setting the new benchmark for bike case design and functionality. Our hard case is manufactured from a unique blend of polymers and provides a high level of strength and security when transporting your bike overseas. Manufactured
Read More »
My Shokbox has been on nearly 20 long haul flights across the globe over the last few years and I have never had any problems with whatever bike I put in there!! Couldn't live, or travel, without it. Amazing box from a company with the best service.​
Used my new shokbox on a trip to the Pyrenees a few weeks ago, it was very easy to pack with space for loads of other stuff that saves weight in your normal luggage. Having been a Bike Box Allen user for many years this is a breath of fresh air in comparison!
'Having used my Shokbox for 3 seasons and counting it has become my reliable and trusted travel companion. Over 20 flights, train travel and ferries later my bike has always arrived at every destination in perfect condition.
The box is simple to pack, easy to use and removes the stress from travel. It ensures your bike and wheels are fully protected and I simply couldn't imagine travelling without it!'