So you have decided to take a cycling vacation in Portland but what does the city have to offer. The Times even cites Portland as one of the top ten cycling cites here.
Pedal your way into the vibrant heart of the Pacific Northwest, where a two-wheeled adventure awaits in Portland, Oregon. From its tree-lined streets to its extensive network of bike lanes, this eclectic city beckons cyclists from around the globe to discover a cycling vacation unlike any other. Embark on a journey where bike-friendly neighborhoods, breathtaking landscapes, and a thriving cycling culture converge, and prepare to fall in love with Portland's two-wheeled charm. Saddle up as we unveil the top reasons why Portland should be at the top of your list for an unforgettable cycling getaway.
What's it Like
Bicycling Culture: Portland is famous for its bike-friendly infrastructure and strong cycling culture. The city has extensive bike lanes, dedicated paths, and many cyclists who use bikes as a primary mode of transportation.
Craft Beer: Portland is often called the "Beer Capital of the World" due to its thriving craft beer scene. The city boasts many breweries, brewpubs, and beer festivals, making it a haven for beer enthusiasts.
Coffee Culture: Portland is home to numerous independent coffee shops and micro-roasters. The city takes pride in its coffee culture and is dedicated to quality, sustainability, and unique coffee experiences.
Food Carts: Portland is famous for its food cart culture, offering various cuisines in a casual outdoor setting. Food carts throughout the city provide an affordable and diverse dining experience.
Sustainability and Environmental Consciousness: Portland has a reputation for being one of the most environmentally conscious cities in the United States. It promotes sustainable practices, including extensive public transportation options, bike infrastructure, and a focus on local and organic food.
Cultural Scene: Portland has a vibrant arts and music scene, with numerous theaters, art galleries, and music venues. The city hosts various festivals, including the Portland Rose Festival, Portland International Film Festival, and Oregon Brewers Festival.
Outdoor Recreation: Surrounded by natural beauty, Portland offers easy access to outdoor activities. From hiking in Forest Park to exploring the Columbia River Gorge and Mount Hood, outdoor enthusiasts have plenty of opportunities to enjoy nature.
Progressive Values: Portland is often associated with progressive politics, known for its activism, inclusivity, and advocacy for social and environmental issues.
Facts about cycles in Portland Here.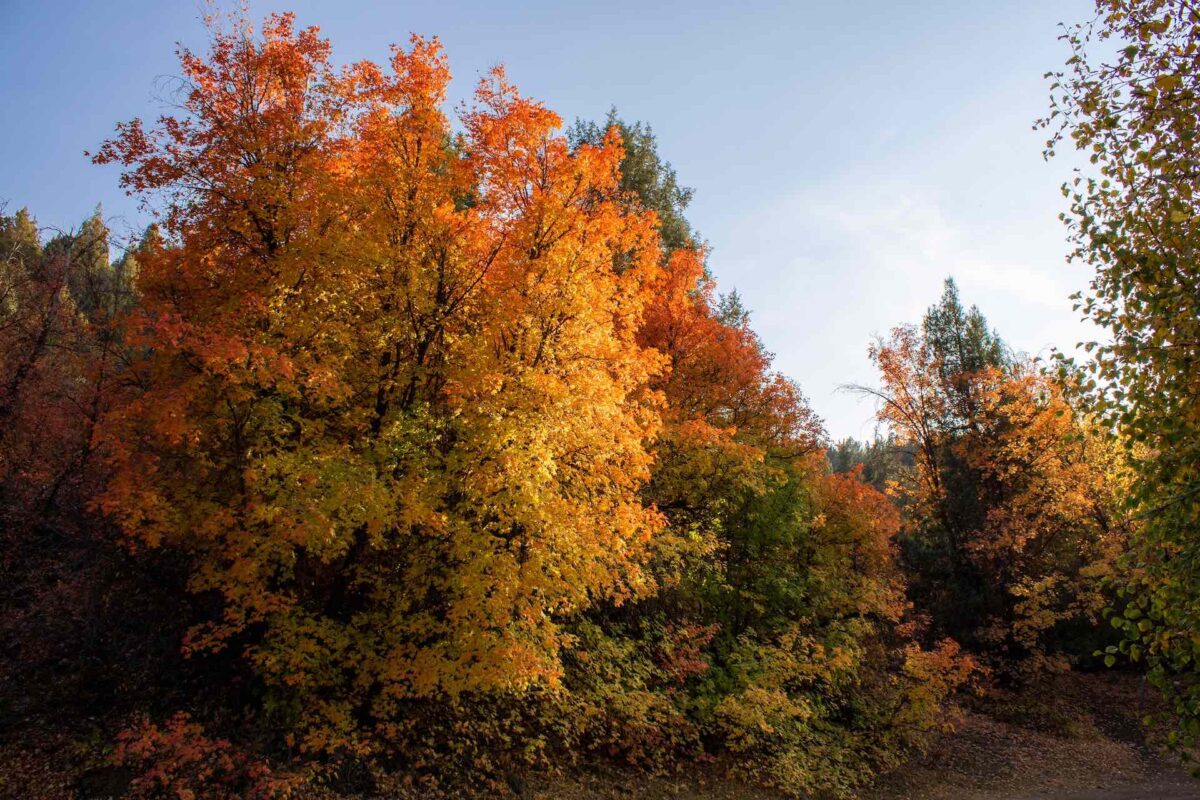 When To Visit
The best time to visit Portland, Oregon is during the summer months (June to September). The weather is usually mild and sunny, with average temperatures ranging from 68°F to 75°F. There are also many festivals and events happening during the summer, making it a great time to visit.
However, if you're looking to avoid the crowds, you may want to consider visiting during the spring (April to May) or fall (October to November). The weather is still pleasant during these months, and there are fewer tourists.
If you're interested in seeing the leaves change color, you'll want to visit Portland in the fall. The peak foliage season is usually in October, but the leaves can start to change as early as September.
Pros & Cons Of Visit Times
Summer
Pros:
Warm weather
Many festivals and events
Plenty of outdoor activities
Cons:
Spring:
Pros:
Mild weather
Fewer crowds
Beautiful flowers in bloom
Cons:
Some businesses may be closed for the season
Fall:
Pros:
Beautiful fall foliage
Fewer crowds
Great weather for hiking and biking
Cons:
Some businesses may be closed for the season
Winter:
Pros:
Christmas festivals and events
Snow sports
Cons:
Cold weather
Fewer outdoor activities
Getting There
From The UK
British Airways do direct flight to Portland (PDX) and the flight time is 10 hours. The cost of the return flight is around £1200, there are plenty of options with connecting flights you can get for under a thousand pounds. Of course the flight time increases to around 16 hours. Of course if you are taking your bicycle in a bike box there will be an additional bag charge when you book your ticket for your bike box. We have created a full guide on the British Airways bike policy.
Within the USA
By Air: Portland International Airport (PDX) is the city's primary airport. It offers domestic and international flights, making it convenient for travelers from various locations. From the airport, you can take public transportation, rent a car, or use rideshare services to reach your destination in Portland.
By Car: Driving to Portland is an option if you're from within the United States. Major highways such as Interstate 5 (I-5) and Interstate 84 (I-84) connect Portland with other regional cities. Plan your route and check for any tolls or road conditions.
By Train: Amtrak operates train services to Portland. The Amtrak station, Union Station, is located in downtown Portland and serves various routes, including the Coast Starlight, which runs between Los Angeles and Seattle. Train travel can be a scenic and leisurely way to reach the city.
By Bus: Several bus companies, including Greyhound and BoltBus, provide bus services to Portland from different locations. Bus travel can be affordable, and the bus station is typically centrally located in downtown Portland.
By Bike: If you're an avid cyclist or coming from a nearby location, cycling to Portland is possible. The city has a well-developed cycling infrastructure, and you can take advantage of bike lanes, paths, and bike-friendly roads to reach your destination.
Where To Stay
Because Portland is so into the cycling scene there are some great recommendations for cycle friendly places to stay all ready.
Travel Oregon Here
Planet Hotels Here
Mc Menamins Here
Chehalem Ridge (Bed& Breakfast)

Consider making bike-friendly travel plans in Willamette Valley Wine Country. Thirty minutes from Portland, you can enjoy a pampered stay at a trusted, sparkling-clean Oregon bed & breakfast and easy access to Oregon's Scenic Bikeways with your own bikes, with rented bikes, or with a wine-by-bike tour. Along with being certified a bike-friendly accommodation, our five-guestroom, upscale B&B offers guests private rooms with attached bathrooms and modern luxuries like memory foam mattresses, jetted tubs and fireplaces. Perfect accommodation after a day of biking. More Details.

The Hotel Zags

Guests of The Hotel Zags Portland explore Portland on their own terms with the help of our Gear Shed. Heading out for a stroll around the neighborhood? Don't forget one of our cameras to snap pictures along the way. Making an escape to the great outdoors? From bikes and helmets to fishing rods and backpacks, borrow the equipment you'll need to start exploring. More Details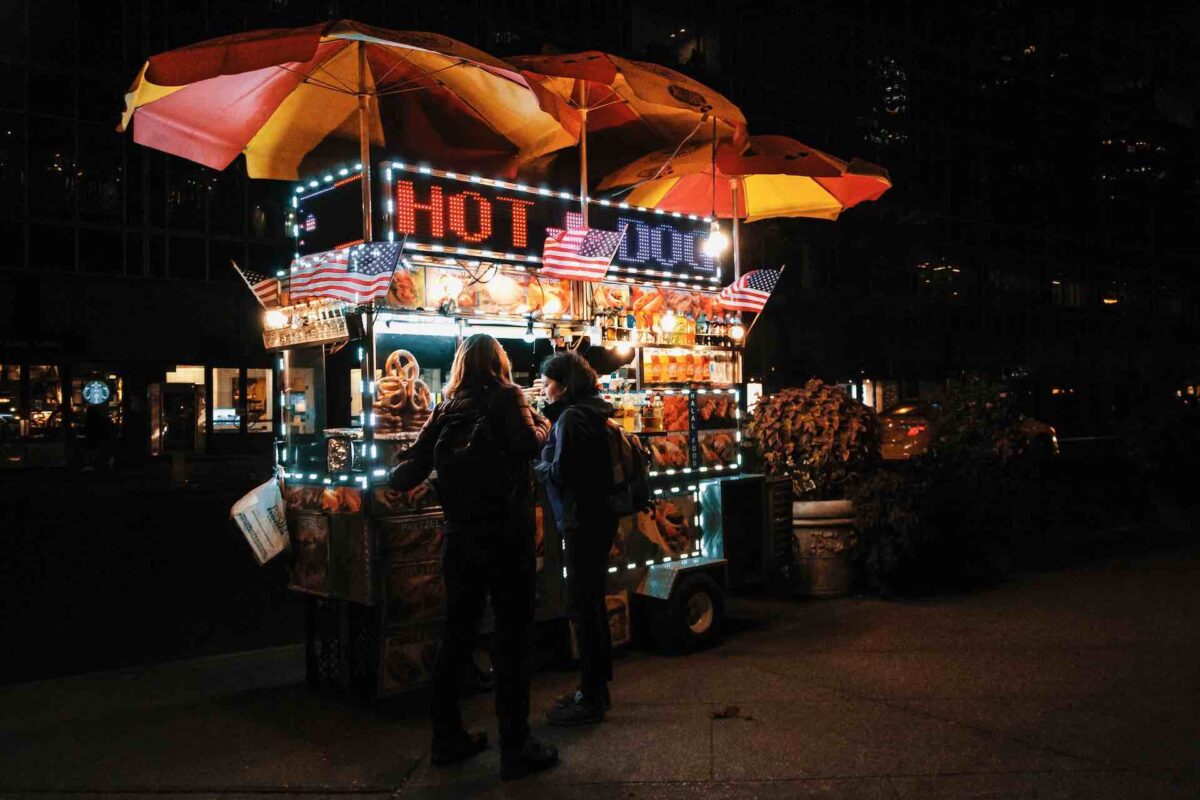 What To Eat In Portland
We believe you get to now the culture and vibe of a city if you eat their food. So we have found some gems for you to explore the flavour of Portland
The Waffle Window: This quirky eatery serves delicious sweet and savory waffle creations through a walk-up window. Try their famous "S'Mores Waffle" or the "Goat Cheese and Pear Waffle" for a unique twist on a classic dish. A solid 4.5 stars on tripadviser with over 300 reviews, discover their menus here.
Bollywood Theater: Step into the vibrant world of Indian street food at Bollywood Theater. Enjoy traditional and flavorful dishes served in a lively and colorful setting. Don't miss their popular "Kathi Rolls" and "Pav Bhaji." 4.5 stars and nearly 400 reviews, see there menu here.
The Observatory and the over and out bar : It is located in a historic building that was once used as a maritime signal tower. The restaurant has a modern interior with exposed brick walls and large windows. The Observatory Restaurant serves American cuisine with a focus on local ingredients. The menu features dishes such as roasted chicken, grilled salmon, and burgers. The restaurant also has a wine list with over 100 wines from Oregon and around the world. Has a Tripadvisor score of 4.5 and the bar is rated 10 out of 295. View their menu here.
Kachka: Experience the flavors of Russia at Kachka, a restaurant that offers a modern take on traditional Russian cuisine. Indulge in dishes like dumplings, caviar, and zakuski (small Russian plates) while enjoying the cozy and nostalgic atmosphere. The restaurant is named after the Russian word for duck, which is a common ingredient in Russian cuisine. Tripadviser rating of 4.5 and rated 35 from over two thousand restaurants in Portland. View their menus here.
Casa Diablo: For the adventurous diner, Casa Diablo is a vegan strip club that offers an unconventional combination of adult entertainment and vegan cuisine. This one-of-a-kind establishment aims to challenge expectations and promote ethical eating.
Ground Kontrol: While not a traditional restaurant, Ground Kontrol is an arcade bar that serves pub-style food while you enjoy classic arcade games. Grab a burger, sandwich, or some loaded tater tots while immersing yourself in a nostalgic gaming experience. More details here.
Voodoo Doughnuts is a Portland institution, and their doughnuts are unlike anything you'll find anywhere else. They're famous for their creative and over-the-top flavors, like the Maple Bacon Bar, dirt and wild berry cannolo. If you're looking for a truly unique and delicious doughnut experience, then Voodoo Doughnut is definitely worth a try. A tripadviser rating of 4 with over 8 thousand votes, it seems the downside is its to much sugar for some people. Menu here.
Hat Yai: Experience the flavors of southern Thailand at Hat Yai, a restaurant specializing in dishes from the region. Their menu offers a delightful blend of bold and spicy flavors, from fried chicken to roti. Trip advisors rating is 4.5, after reading some of the reviews a gentleman originally from Bangkok commuted on how authentic the food was. Discover their menu here.
Pine State Biscuits: These biscuits are some of the best in the country, and they're topped with all sorts of delicious things, like fried chicken, gravy, and cheese. There is also the Pimento Mac & Cheese (with pimento cheese, bacon, and scallions), and the The Elvis (with peanut butter, bacon, and banana). Pine State Biscuits has four locations in Portland, Oregon, and one location in Reno, Nevada. The restaurants are all known for their long lines, but the wait is worth it for a taste of their delicious biscuits. View their menu here.
Food Carts: Park The Carts is located 7339 NE MLK JR. BLVD. They currently have 16 carts and the choices are, American: Burgers, hot dogs, barbecue, comfort food. Then to Asian: Thai, Vietnamese, Japanese, Chinese, Korean and Mediterranean: Greek, Middle Eastern, Turkish. Next, Mediterranean: Greek, Middle Eastern, Turkish, There is also Italian food, Mexican food, grilled cheese and steamed buns. You can eat the world without leaving Portland. Fin out more about the Park The Carts location here. If you want to know more about the other food cart pod location there is a handy guide here.
The Rides Of Portland
As you know Portland has a great infrastructure for cyclists but if you want to ride down some miles these are some of the best routes you will find below.
Springwater Corridor: This 21-mile multi-use trail runs from downtown Portland to Boring, Oregon. It provides a scenic route along the Willamette River, passing through parks, wetlands, and residential areas. The Springwater Corridor is primarily flat and suitable for riders of all skill levels.
Eastbank Esplanade: Located along the east side of the Willamette River, this riverside path offers a pleasant cycling experience with beautiful city skyline views. It connects to the Steel Bridge and extends southward to the Sellwood Bridge, providing approximately 2.5 miles of dedicated cycling and pedestrian paths.
Marine Drive: Stretching along the Columbia River, Marine Drive offers a popular cycling route with views of the river, wetlands, and nearby Mount Hood. The road has dedicated bike lanes and provides options for longer rides. Be cautious of occasional vehicle traffic on this route.
Historic Columbia River Highway: Located just east of Portland, this historic highway offers breathtaking scenery as it winds through the Columbia River Gorge. The highway features stunning waterfalls, including Multnomah Falls, and offers a challenging yet rewarding cycling experience. Note that parts of the highway may have restrictions or closures, so checking for updates before planning your ride is essential.
Forest Park: For off-road cycling and mountain biking enthusiasts, Forest Park provides an extensive trail network within an urban forest. With over 80 miles of trails, you can explore a variety of terrain and difficulty levels while enjoying the park's natural beauty. Remember to adhere to trail etiquette and respect other trail users.
Sauvie Island: Located northwest of Portland, Sauvie Island offers a peaceful rural cycling experience. The island provides flat roads and scenic views, making it an enjoyable destination for cyclists. Take the opportunity to visit farms, orchards, and wildlife areas while riding around the island.
Must Do & See Things In Portland
Cycling in Portland Oregon
As you embark on a cycling adventure through the charming streets and scenic routes of Portland, you'll discover a city that combines the joy of biking with a rich tapestry of experiences. From the vibrant neighborhoods and iconic landmarks to the lush parks and breathtaking natural beauty, Portland beckons cyclists to immerse themselves in its vibrant tapestry.

Pedaling through the city's bike-friendly infrastructure allows you to absorb the eclectic atmosphere, from the lively food cart pods and the bustling local markets to the artistic murals adorning the walls. With each turn of your pedals, you'll uncover hidden gems, encounter friendly locals, and experience the city's quirky and welcoming spirit.

Beyond the city limits, the surrounding landscapes open up a world of exploration. Venture along the Columbia River Gorge, where majestic waterfalls cascade down moss-covered cliffs, or lose yourself in the serene tranquility of the Portland Japanese Garden, where Zen gardens and winding pathways transport you to another realm. Let the fragrance of blooming roses at the International Rose Test Garden fill your senses as you revel in the panoramic views of the cityscape.
More Cycling Destinations in The USA
Part of our 5 best places for a cycling vacation in USA series.
image Japanese Gardens