One of the most asked questions for new cyclists is; How much should I spend on a bike? It will be a topic of conversation in the cycling world forever. The reason is that everyone has their own opinion, and that's a good thing as long as it's a healthy opinion. Some advise that you should spend as much as you can afford, others ask the question of what are you going to be using your bike for first. So Shokbox will take you through the basics of what's needed to start cycling.
What Will You Be Using Your Cycle For
This has to be the first question before deciding how much to spend on a cycle its what are you going to be using it for. Different bikes have different price points so it can make a big difference in the cost of your pushbike. Is it just for the commute to work and to help loose weight cycling, along with saving money. If it is this decision perhaps you could justify spending a little extra because of the money you will be saving. Is it just for the occasional ride to help you get a bit fitter, don't fall into this trap because it's unbelievable how many people ride a bike once and never ride it again.
Buying a bike is a commitment so don't buy a bike on a fancy or a whim. Are you considering joining a cycling club and increasing your fitness level? What about cycling in European destinations or biking in the Balkans. Of course, you will need a bike box to safely transport your bike on a plane. To help you decide how much you will spend on a bike here is a small list of the types of bikes and what they are used for. In theory, some of the bikes lend themselves for the commute to work and then also adventure at weekends.
In 2019, United Kingdom's households purchased between 1.5 and 1.6 billion British pounds worth of bicycles.
A Quick Guide to the Different Types of Bikes:
Road Bikes Lightweight, efficient bikes with drop handlebars and narrow tires for recreational riding on pavement. Styles include race, endurance and could be used for the commute to work.
Mountain Bikes Rugged machines with flat handlebars and wide, knobby tires for riding narrow dirt trails. Styles include hardtail, full-suspension cross country, full-suspension trail, and full-suspension enduro. Very noisy when rides on roads due to the nobbly tyres.
Gravel/Adventure Bikes Drop-bar bikes with clearance for multiple tire sizes for a range of riding experiences on- and off-road. Styles include gravel, bike packing, and cyclocross. Gravel racing has taken America by storm, read Kanza King Tips for gravel riding.
Utility Bikes Bikes designed for utility, such as commuting or errands. Styles include commuter, fixie, mid-tail, and cargo.
Comfort/Fitness Bikes Everything from beach cruisers to flat-bar bikes for weekend spins on multi-use paths. Styles include hybrid, fitness, comfort, and cruiser.
E-Bikes Electronic bicycles can be bikes from almost any of the other categories here, designed with a small, lightweight electric motor to assist the rider. Styles include commuter, cargo, mountain, and road. These would be great for the longer commute to work, however, the starting price for a good one can be high
Fat Bikes – These head-turning bikes feature 3.8-inch wide or wider tires for flotation and traction often for sand, snow, or trail. Styles include mountain and cruiser.
What size bike should you be actually buying?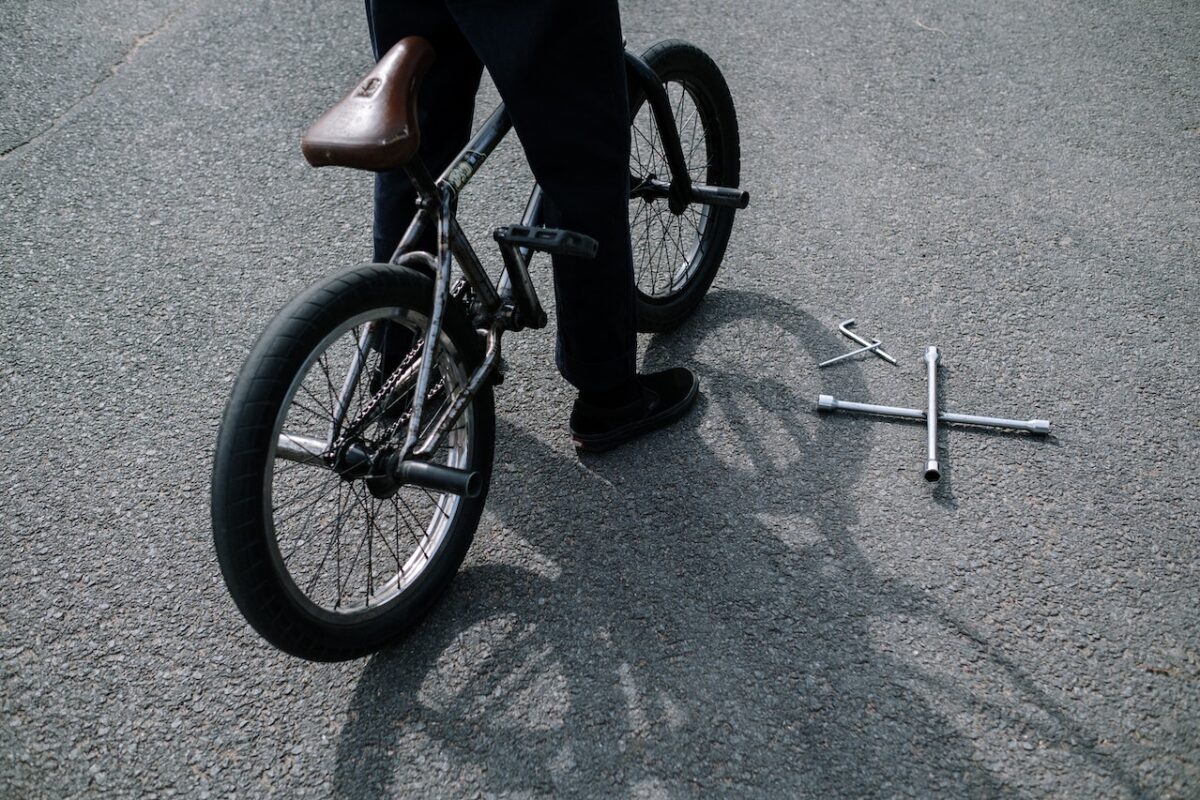 Where Should You Spend Your Money Buying a Push Bike
Again it depends but for argument's sake you are going to take the cycling journey seriously so you want to invest in a cycle at the right place. So firstly do not buy a bike online, you need to feel if the bike is the right fit and feel for you. Also don't make the mistake of trying a bike at the local store then buy online, imagine if something goes wrong with it and you take it to that store. He isn't going to be a happy Chappy and I can't imagine he would put his heart and soul into the repair. Don't get one from those multi-national stores that sell car parts as well. You might be lucky and have a passionate cyclist building your bike. However multi-national, probably on around average wage, these places make money from selling lots of bikes.
Spend Money At Independent Bike Shops
I would recommend the smaller independent cycling shop where they know exactly what they are talking about. Independent shops don't open up with just making money in their mind. They open shops because they have a passion for cycling and just happen to make money as well. Try several shops, engage with staff ask them how much you should be spending on a pushbike. Ideally, set your budget to include the accessories as well, no point in leaving the shop with the bike and no helmet or pump etc.
Remember I said investing in cycling is a commitment so think it through first. If you go to a good cycle shop you should be able to ride the bike as well. Some of the larger stores have schemes where you try out the bike for longer. Some of the London councils have also got schemes running. Peddle My Wheels. Do NOT ever buy a bike without riding it first!
Is A Thousand Pounds Enough To Buy A Bike & Accessories
You may think that this is quite a large budget if you are new to cycling, however there are bikes out there that cost over 10k. So let's start to break down what you need to start cycling at a good serious level. This is ideally what you need to buy before you consider the bike. If you are looking at seriously taking up cycling as a hobby then the is a realistic budget to purchase everything you need to start cycling safely.
The Beginners Cycle Clothing
The first item on the list has to be a helmet for obvious safety reasons, it can be a tough place out there just you on your bike. You want to be aiming to spend around £50 on a reasonable helmet and there is no point n buying cheap if it offers no protection. It is your head, your brain and you don't get another one so protect it, this is one place you do not want to cut costs on your personal protection.
The next piece of kit you will be wanting is a Cycling top, you don't want to be riding around in some regular T-shirt that gets you all sweaty. You need breathable materials for when you are cycling so the sweat doesn't build up and make you smell real bad. You can get a good cycling top from between £20 up to £50 which isn't too bad, however the downside is you are planning to keep cycling during winter. Believe me, there is a vast difference from cycling on a nice summers day to a cold water morning, if you are looking at thermal cycling tops then the starting point is around £50. Of Course, these can go way up in value depending on the properties of the top and extras like zip covers.
The Bottom Half
Cycling shorts are a must because you do need that extra padding on the bum, it helps keep you in the saddle for longer without pain. You can get a reasonable pair of cycling shorts for around £30 which isn't too bad. Again if you are pounding those roads in the winter months it is going to need something to keep you warm. Probably the best option is bib shorts so it keeps your back nice and cosy, these start around the £60 mark and upwards.
Cycling shoes, do you or don't you, that is the question. This decision also affects what type of pedals you will have on your bicycle, basically there are 2 types, click in or slide in. You don't just want a basic pedal and trainers as you will lose so much power. The good news is you can get some pretty good shoes for around £30 Mark. Socks, yes I did say socks, wearing the correct ones can either keep them warm or cool, depending on what you want. Just a tenner should sort you out in this little dilemma.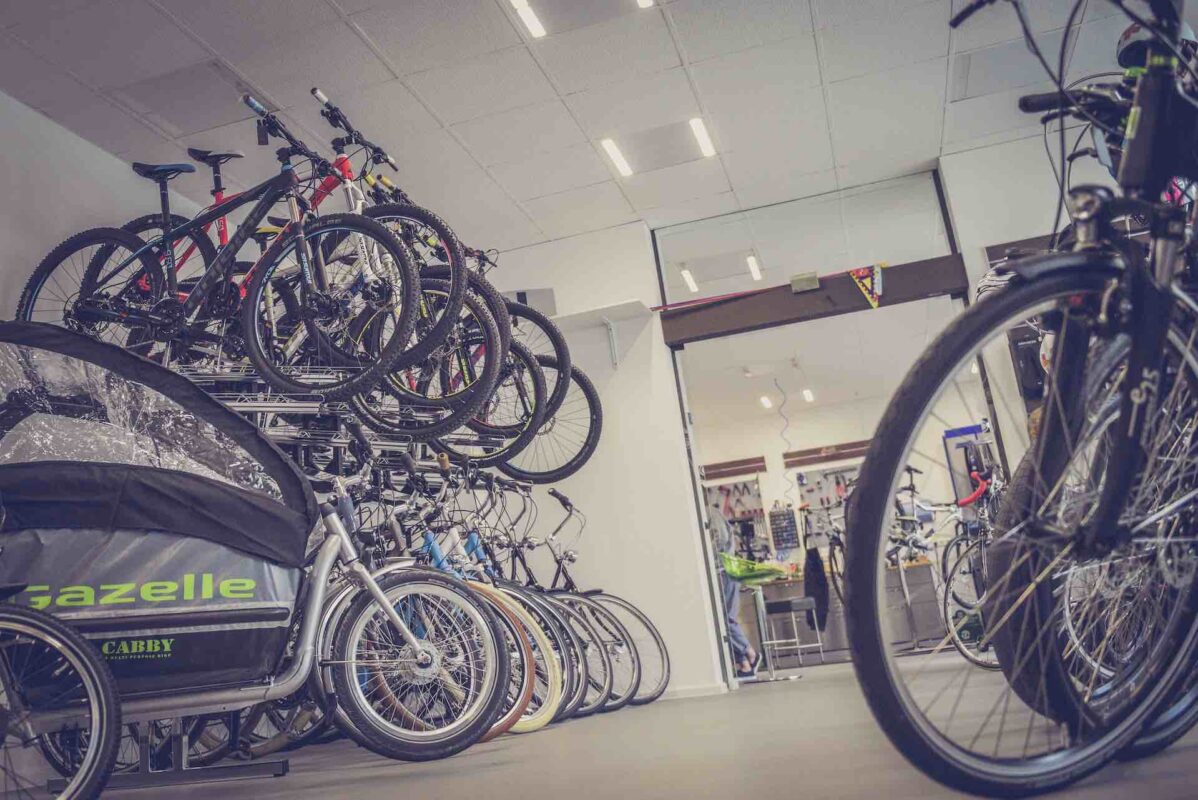 The Cost Of Budget Cycling Clothes
of course, you don't have to budget all the winter and summer cycling clothes in one go, so let's look at the summer cycling gear for beginners
Helmet £50
Cycling Shirt £20
Shorts £30
Cycling Socks £10
Shoes £30
So all in all for a beginner set of cycling clothes you could just spend £130, the best way to start as a beginner is to buy last season designs. That way you can pick up some great bargains and get better quality gear as well.
Beginners Guide To Cycle Saddles
You may think that this wasn't going to be a cost to be considered at all. If you buy a top-quality bike the only standard 1 thing you are buying is the frame, everything else is extra. If you buy a cycle that has a saddle fitted as standard at some point you are going to want to change it. Believe me, bums come in all shapes and sizes and when you purchase a bike saddle that suits your fit makes the world of difference. Once you hit the 20-mile mark which takes around 1 hour and 45 minutes on average you will be wanting something good to sit on.
The cost of a new basic saddle can be anywhere from £25 to £50, the range and the costs are staggering. There are cycle saddles out there that cost more than £300, of course you don't want to be spending that much. In the first instance, you don't need to be spending that much on a saddle. However, I do suggest that you get to your local cycle shop and start sitting on as many saddles as possible. Start to get a feel of what naturally feels comfy because the day will come when you need to upgrade that saddle.
Beginners Cycle Accessories
If you want to cycle at night then you have the legal requirement that you will have a white light at the front and a red one at the rear. Unfortunately, this is a depends answer, because it depends on where you intend to cycle at night. If you are just riding on well lit main routes then you will spend less. If you decide that you want to cycle of the more beaten path then you are going to have to spend more money on more lumens. (the brightness of the beam) If you just want to be seen and ride on man routes then £20 should be enough for the beginner.
A multi-tool is an invaluable piece of kit for the beginner cyclist, just for checking everything is nice and secure before you start your ride. Or the inevitable at some point in your riding career, a flat tyre at some point. So you will need a pump and for around the £12 mark, you can get a good mini pump to carry with you. The next question is do you carry a puncture repair kit or a spare inner tube, let's go with the patches and glue for less than a fiver. However you may need some tyre levers two gets the tyre off so maybe an inclusive kit may be a wise choice here. Ideally, you will need a backpack to carry all your gear in, the pump, the repair kit, the packed lunch if you are commuting to work. You should get a good unbranded back pack for under £20 easily. Or you could go with the controversial bumbag, just saying !
Basic Safety Cycling Accessories
If you do intend to cycle at night time then you may want to consider some hi-vis items of clothing. If you purchase from a cycling shop expect to pay around £10 for a basic sleeveless hi-vis jacket. If you went to or shopped online at a workwear supplier you can get them for under £5 like a His-Vis Yellow vest. If you need something a little more discrete then you can go for the hi-vis bands. Usually, the kits come with a band you wear around the body and then 2 cuffs that you wear on the wrist.
Cycling Hydration – How You Carry The Water
Again this will depend on how serious and how far you intend to cycle. No, not all cycles come with a bottle holder anymore, things have moved on a little. Some people simply don't like the little bottle holder bolted to the frame but it is the cheapest option. So for the base level, you can get elite Ceo Kit Resin and Corsetta Bottle Cage for £10.
You may be wondering what else is there to keep your hydration levels up whilst cycling. Now they make hydration back-packs, originally designed for the Army in a scorching hot environment, the ultra athletes also use them.
Cycle lamps £20
Cycle pump $12
Puncture repair kit £5 / Kit including levers £14
Back-Pack £20
Water bottle and holder £10
Hi-Vis £10
The Future Of Cycling
Of course, once the cycling bug gets under your skin you will want to start to cycle further and in different locations. The next is cycling abroad and that's when my Bike Travel Box comes into its own.
How much should I spend on a bike in the UK
Around the £400 mark is a good starting point for an entry-level road, mountain or hybrid bike