To take a sports item on top of your checked in baggage allowance, you might need to pay for an extra bag.
If you're taking it as your checked in baggage, but it weighs more than 23kg (but less than 32kg) there'll be an overweight baggage charge.
Economy Light tickets don't include a checked bag, so be mindful of that when you book.
You can find out how much it will cost to bring your additional or overweight baggage here.
If your sports equipment meets all the requirements set out below, just head to the airport. You don't need to contact us to give us any warning. If it's bigger than that or it weighs more than 32kg, you won't be able to check it in as baggage – but our friends at Virgin Atlantic Cargo may be able to help you out.
If you're planning a cycling trip and only your own ride will do, you'll be glad to know you can bring your bicycle with you, as part of your baggage allowance – as long as it doesn't weigh more than 23kg. Your board musn't exceed our standard dimensions of 190cm x 75cm x 65cm (75″ x 30″ x 26″) and 23kg in weight.
This applies to non-motorised bicycles (including tandems), which should be transported in a protective bike box or bag – which you will need to provide yourself.
You should also take the following measures to protect your trusty steed:
Partially deflate the tyres to reduce the risk of damage.
Turn the handlebars so they're in line with the frame.
Remove any attachments, including pedals.
Ensure the gearing is especially well protected.
Protect the frame with bubble wrap.
As with all your luggage, we'll treat your bicycle with lots of care, but note that we can't consider compensation claims for cosmetic damage such as paint chips. We recommend you specifically insure your bicycle for extra peace of mind.
| Number of bags being checked in | Economy Light | Economy Classic & Delight | Premium | Upper Class* | Overweight | Oversized* |
| --- | --- | --- | --- | --- | --- | --- |
| Bag 1 | 45 GBP / 60 USD | Included | Included | Included | 65 GBP / 100 USD | 200 GBP / 300 USD |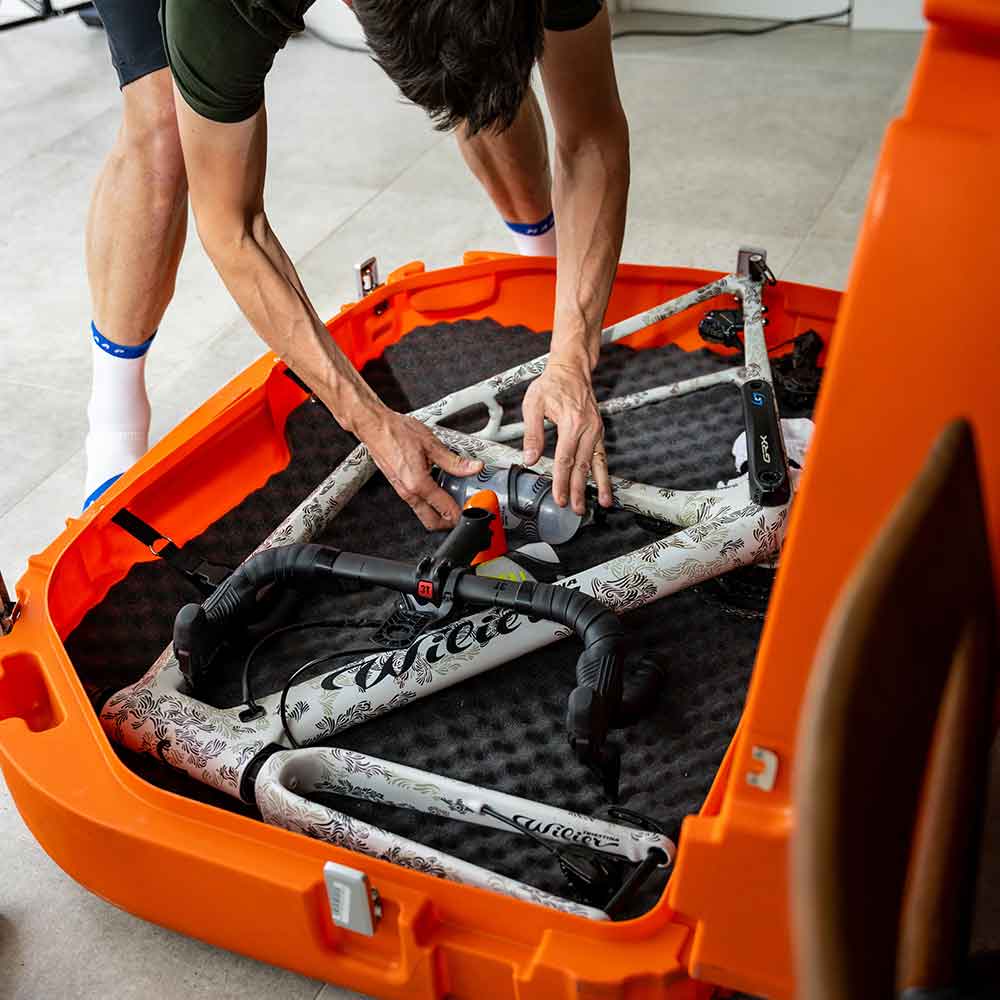 Travelling with your bike on Jet2