If you are planning a cycling holiday and flying with Thomas Cook you will happy to know that you can take your bike. There are conditions of course, the bike and the case needs to be under 30kg, above that and excess baggage charges will apply. The case dimensions need to be no more than 200 cm length x 40 cm width x 100 cm height.
Bicycles are conveyed only in a packaged state. We recommend using bicycle cases or bags as packaging. 50% surcharge on tandems. E-Bikes will not be transported. It is important to book ahead of time, these are the prices for transporting bikes when booked minimum 29 days in advance. Higher fees may apply if booked later or at the airport.
Of course if you cycle is inside a Shokbox bike box you all not have complying with the handlebar and pedal regulations below.
Your bike should be presented for check-in with the front wheel removed, the handlebars turned in line with the frame, the pedals either removed or turned inwards. Bikes should be packed in a cardboard box or have some protection against damaging other baggage.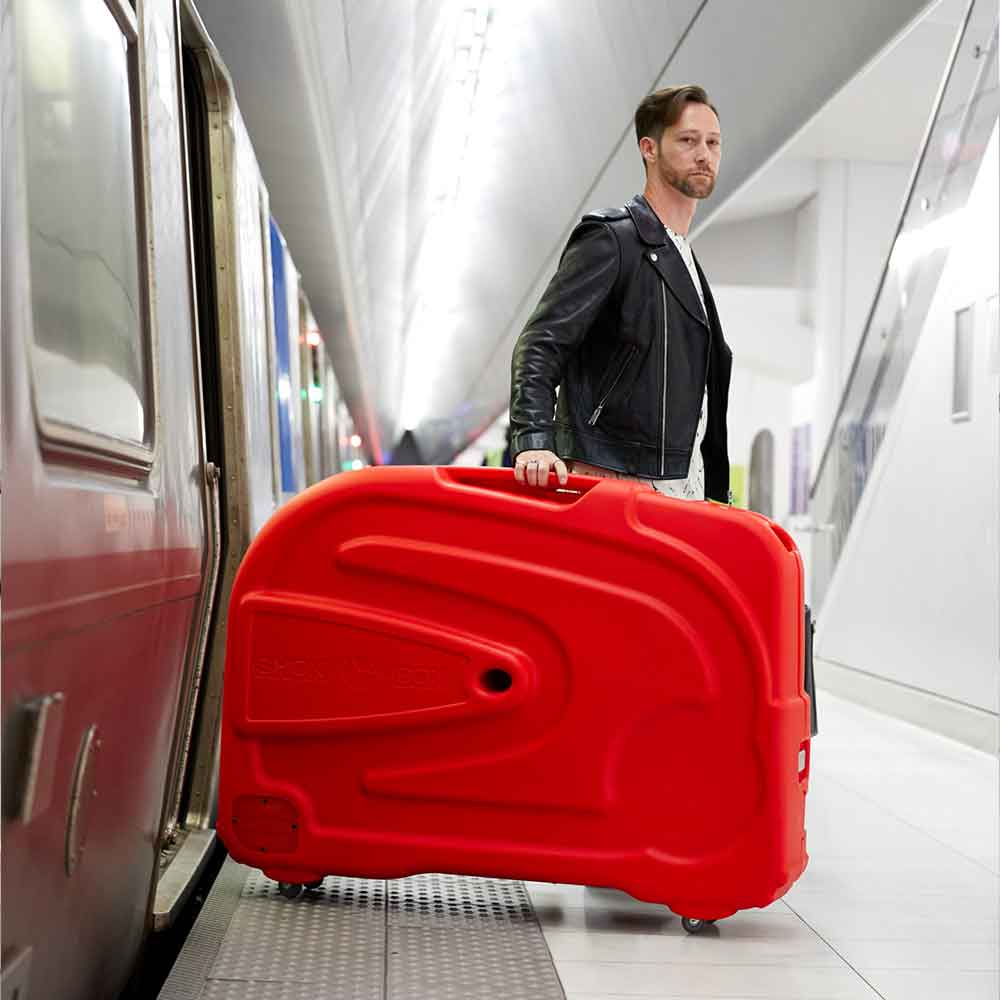 Thomas Cook Destination and Charges For Bike Travel
Balearics, Balkans, Bulgaria, Croatia, France, Italy, Spain, Portugal Mainland
45 GBP / 50 EUR (Biking in the Balkans)
Canary Islands, Cape Verde, Cyprus, Greece, Turkey, Egypt, Malta and Gambia
50 GBP / 60 EUR
Canary Islands, Cape Verde, Cyprus, Greece, Turkey, Egypt, Malta and Gambia
50 GBP / 60 EUR
Additional terms and conditions apply if your journey includes feeder or connecting flights operated by other airlines. An extra handling fee of £50.00/ €60.01 at the airport will be charged in addition to the transportation price.
Items that are not pre-purchased will be charged excess baggage fees and are subject to load and cannot be guaranteed.
As always check the T&C's before booking as Airlines can often change terms without any prior warning.
Bike Travel and Virgin Airlines How to fly with your bike.