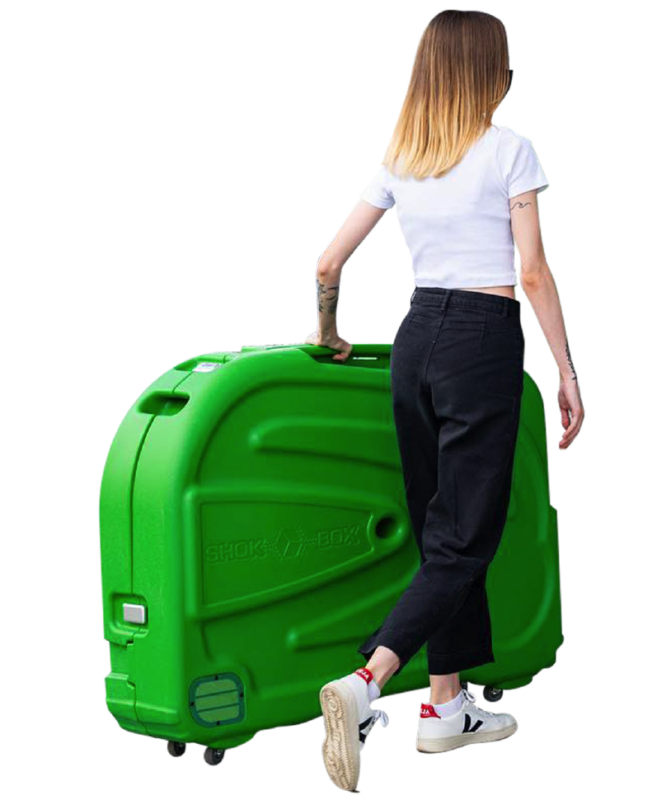 The Shokbox is a highly manoeuvrable, easy-to-pack, lightweight bicycle transport case. It's the ultimate cycle protection system manufactured from a unique blend of polyethylene providing a high level of strength and security when transporting your bike overseas by air travel.
It's manufactured and engineered in the UK and was designed for cyclists, by cyclists.
The Shokbox is packed with features such as integrated Anti-Crush, Recessed handles, TSA-approved locking latches and a GPS tracking system (optional) for added security and peace of mind.